The average American's life expectancy dropped between 2015 and 2016 as the epidemic of U.S. citizens overdosing on opioids hit a record high of more than 63,000 deaths in 2016.
A new report from the Centers for Disease Control (CDC) reveals that the average American life expectancy dropped 0.1 years in 2016, now down to 78.6 years. In 2015, the average American life expectancy was 78.7 years.
American men made up the cause of the drop, as women's life expectancy remained steady at 81.1 years. For men, however, life expectancy dropped 0.2 years, down from 76.3 years in 2015 to now 76.1 years in 2016.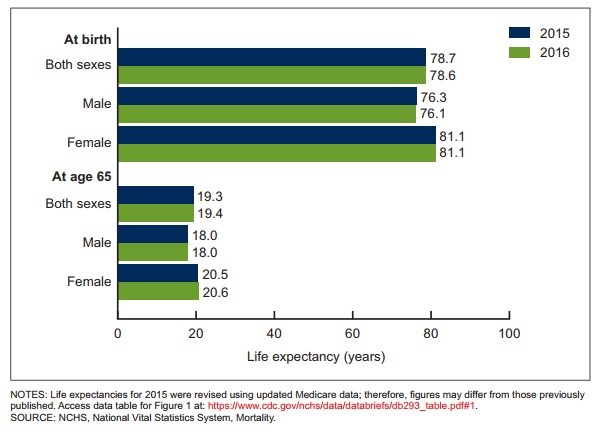 The CDC report also revealed that among American deaths caused by "unintentional injuries" — which includes drug overdoses — the death rate increased 9.7 percent in 2016.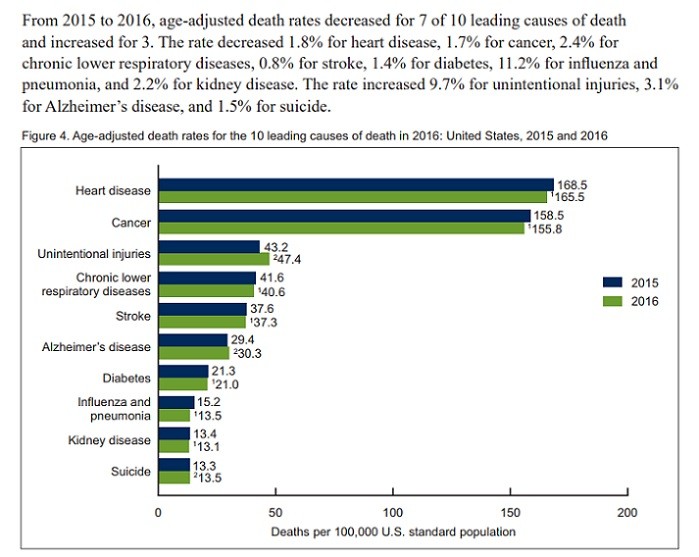 As American life expectancy slightly falls and unintentional injury-caused deaths rise, the epidemic of opioid addiction, primarily among American men, has killed a record total of Americans.
According to the CDC report, the age-adjusted rate of drug overdose deaths in 2016 was 21% higher than the rate of drug overdose deaths in 2015, which stood at 16.3 percent.
Drug overdose rates have increased considerably among American men. For men, the rate increased from 8.2 out of 100,000 men dying from overdoses, whereas now the rate has increased to 26.2 out of 100,000 men overdosing from drugs.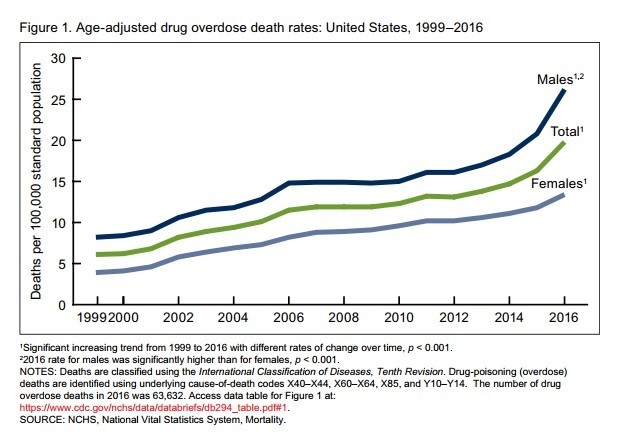 Adults between the ages of 25 to 54-years-old had the highest rates of drug overdose deaths in 2016, with roughly 35 of 100,000 Americans dying due to drugs and opioids.
States with the highest number of drug overdoses in 2016 include:
West Virginia
Ohio
New Hampshire
Washington, D.C.
Pennsylvania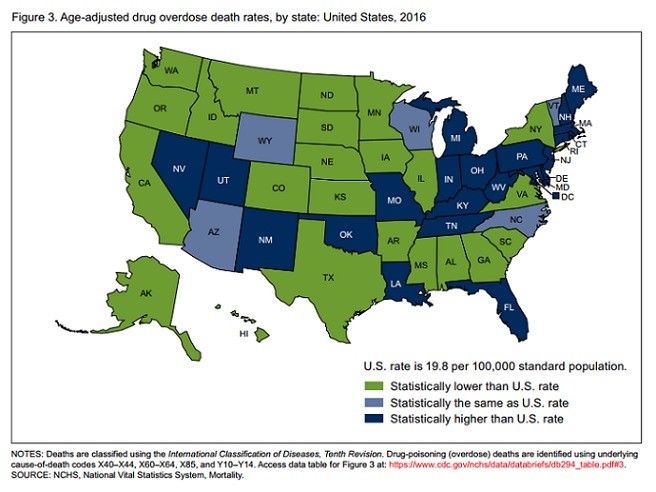 In November, President Trump donated his third quarter salary to the Department of Health and Human Services (HHS) to help fight the opioid crisis in the U.S., which he declared a national health emergency in October.